New
Don't Mention the Children (£8.95) a new collection for grown-ups by former Children's Laureate Michael Rosen. The title poem refers to the refusal of the Israeli broadcasting authorities to mention the names of children killed during the Israeli shelling of Gaza in 2014.
Return to Streets of Eternity (£9.95) by the late Guyanese writer Jan Carew, bringing together, for the first time, poems written during a life-time of passionate engagement in anti-colonial, civil rights, black power and liberation movements.
Don't Forget the Couscous (£7.95) the first fill-length collection by the Syrian-Kurdish poet Amir Darwish, who arrived in the UK during the last Gulf War, clinging to the underside of a lorry.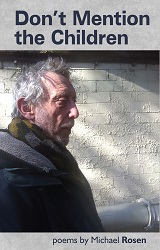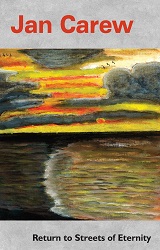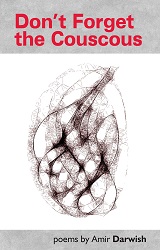 Smokestack Books
Smokestack aims to keep open a space for what is left of the English radical poetic tradition in the twenty-first century. Smokestack champions poets who are unfashionable, radical, left-field and working a long way from the metropolitan centres of cultural authority. Smokestack is interested in the World as well as the Word; believes that poetry is a part of and not apart from society; argues that if poetry does not belong to everyone it is not poetry.
Smokestack's list includes books by John Berger, Katrina Porteous, Ian McMillan, Kate Fox, Martin Rowson, Tom Leonard, Sebastian Barker, Gerda Stevenson and Steve Ely. Smokestack's growing international list includes books by Bertolt Brecht (Germany), Gustavo Pereira (Venezuela), Rocco Scotellaro (Italy), Heinrich Heine (Germany), Nicola Vaptsarov (Bulgaria), Francis Combes (France), Andras Mezei (Hungary), Yiannis Ritsos (Greece) and Victor Jara (Chile).
Coming Soon
Coming soon from Smokestack are books by Bob Beagrie, Andy Willoughby, Bernard Saint, Ruth Valentine, Malcolm Povey, John Seed, Mike Crowley, Floriana Ferro (Italy), Paul van Ostaijen (Belgium), Paolo Pasolini (Italy), Otto Rene Castillo (Guatemala), Roque Dalton (El Salvador) and a big anthology of contemporary poetry from Cuba edited by Victor Rodriguez Nuñez..